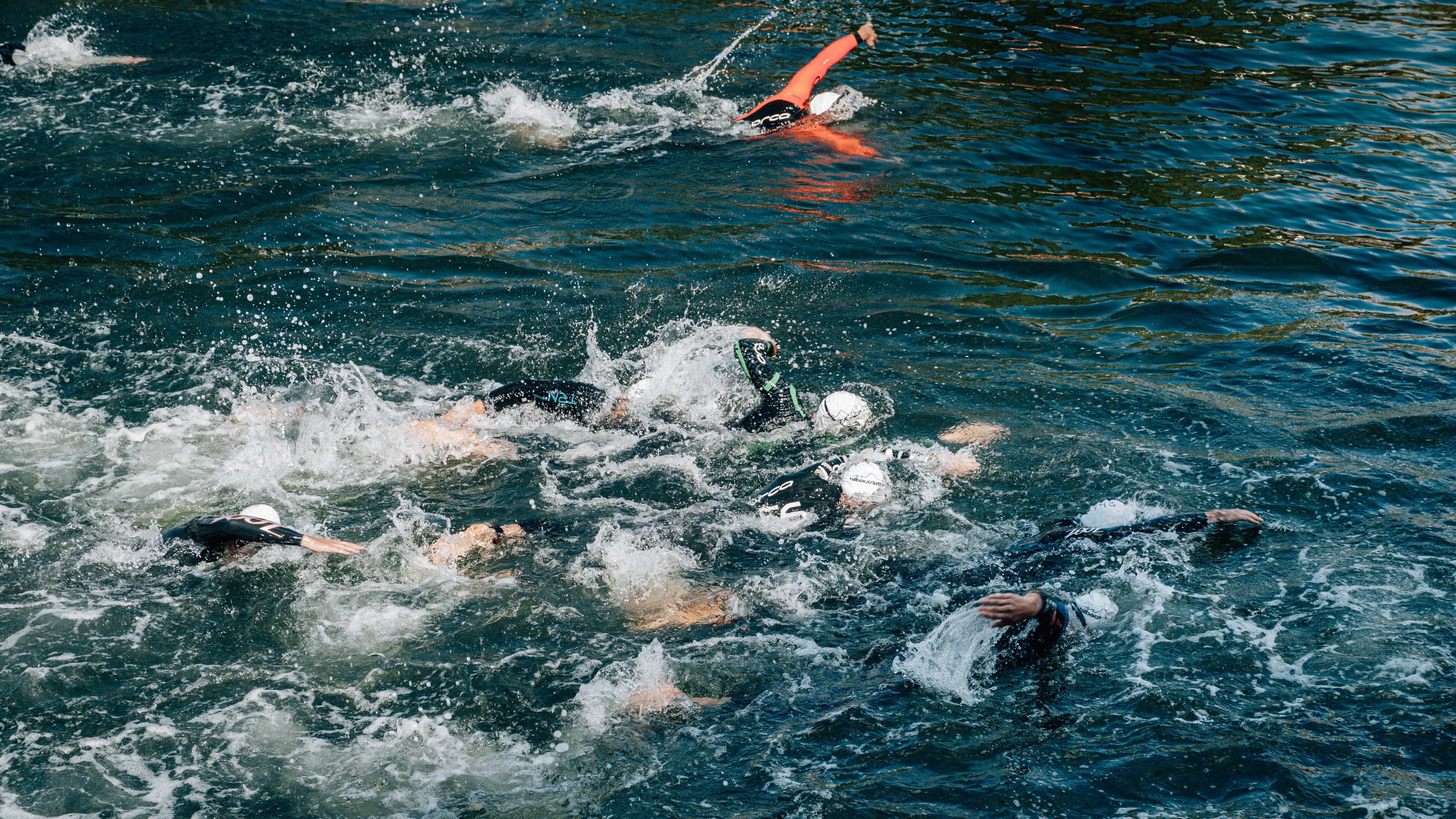 Triathlon
Women's Triathlon is the newest sport to be added to the list of college sports, organized by the National Collegiate Athletics Association (NCAA). The American Triathlon Association «USA Triathlon» has supported this endeavor with a contribution of approximately three million US dollars. Currently, nearly 40 colleges compete in the NCAA and offer athletic scholarships, and the number is growing. There are also limited opportunities for male triathletes, but they are currently still handled outside of the NCAA system.
Triathlon Season
The triathlon season, during which university teams compete throughout the United States, runs from September through the end of November each year. In spring, teams compete in international competitions throughout the country. During the semester break (December and June through August), the athlete is free to travel back home and compete for the home club. This means that there is nothing to prevent the athlete from competing in national or international competitions, and even trying to qualify for European or World Championships is possible, as long as this is planned beforehand with the national association. An athlete can participate in university sports for a maximum of four years.
Why should I go to the USA?
The level in triathlon in Europe is more than competitive. So why go to the United States to develop in triathlon? The sport is not only quite costly, but also requires a lot of time. Combining it with studying in Europe might therefore not always be possible. As part of a professionally managed university team, sports and studies can be optimally combined. In addition, not only are the costs for studying, living and eating (partly) covered, but also those for the equipment needed.
This is a unique opportunity to finance a longer stay abroad thanks to sports and to make international experiences and friendships that will last a lifetime.
Requirements
Universities have only a limited number of scholarships available for triathlon. The best chance to get a scholarship has who can score the most points for the team at the different championships. Past athletic success is taken into consideration as well as a strong academic background.


Top NCAA Division I
Run: 3'000m - 10:15
5'000m - 18:30
Swim: 100m (SCM) - 1:02
400m (SCM) - 5:00
Bike: 10min power: 4.2 w/kg
Top ranking at national championships, qualification for European championships

NCAA Division I - III
Run: 3'000m - 11:00
5'000m - 19:45
Swim: 100m (SCM) - 1:08
400m (SCM) - 5:30
Top regional and good national ranking
Do you want to compete in college triathlon? Sign up today for a non-binding evaluation of your chances!