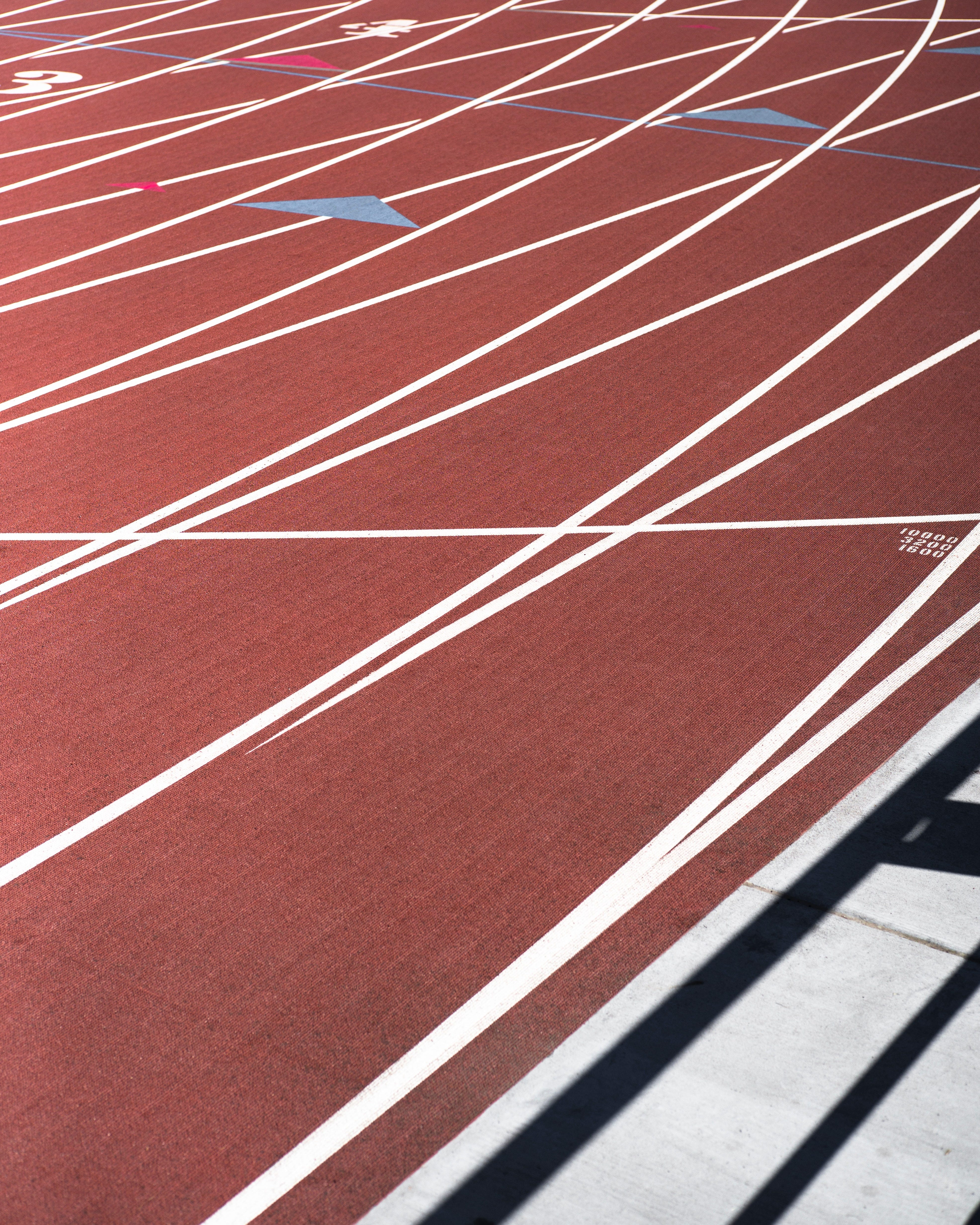 Track & Field
In exchange for receiving a sports scholarship, the student-athlete is competing for the university's Track & Field team. The American University championships, organized by the university sports federations NCAA and NAIA, are world-class competitions and produce world and Olympic champions each year.
Track & Field Season
The Track & Field season (indoor and outdoor), during which university teams compete throughout the United States, lasts from January to early June. In the fall, the Cross Country season for middle and long-distance athletes takes place. During the semester breaks (December and June to August) athletes are free to travel home and compete for their home club. So, the athlete can still compete at National championships and international competitions
Practice
Most university teams train together six days a week. Often twice a day. In addition to discipline-specific training, strength and technical units are also on the schedule. The infrastructure usually leaves nothing to be desired and makes local facilities look pale in comparison. The athlete can thus diversify his alternative training - whether in the pool, in the weight room or on the various fitness machines. Regeneration and medical care are not neglected either. The track and field team is often assisted by several trainers who, if necessary, take care of the athletes' health, nutritional and psychological well-being.
Outside of the US, there is often the opinion that American universities generally overtrain their athletes. However, this is an old stereotype and should not be generalized. The level of competition is unquestionably very high, and the training effort is correspondingly demanding. However, the training philosophies of the individual coaches differ greatly. It is therefore more important to discuss this in detail in advance so that there is a common expectation and understanding.
Requirements
Sprints - Sprinters can often compete in several events and thus become point suppliers for the team. Therefore, the chances to get scholarship money for sprinters are particularly high.
Hurdles - Hurdle sprinters are usually a bit more specialized. Whoever can also be used for example in the relays becomes more valuable.
Throws - Throwers often specialize in one event only and must therefore be absolutely top in that event in order to be of interest for universities.
Mid- and long-distance - Runners have the advantage in that scholarships for Cross Country and Track & Field can be combined. This allows the athlete to represent the university in two separate sports and makes him all the more interesting.
Jumps - At college level, jumpers usually become specialists. It is rare to receive scholarship money if you start only in one event, but not impossible. Again, those who can compete in more than one event have better chances of getting a scholarship.
Multi Events - Dominant athletes who can score in several events are of course in demand. However, it has to be mentioned that only a limited number of schools have the possibility to guarantee perfect training conditions for a top Multi Event athlete.
World & Olympic champions who studied at an American university
Donavan Brazier (800m) - Texas A&M University
Christian Coleman (100m) - University of Tennessee
Grant Holloway (110mH) - University of Florida
Dalilah Muhammad (400mH) - University of Southern California
UNISPORTS success stories
Would you also like to study at an American university with an athletic scholarship?
Contact us today for a non-binding evaluation of your chances!