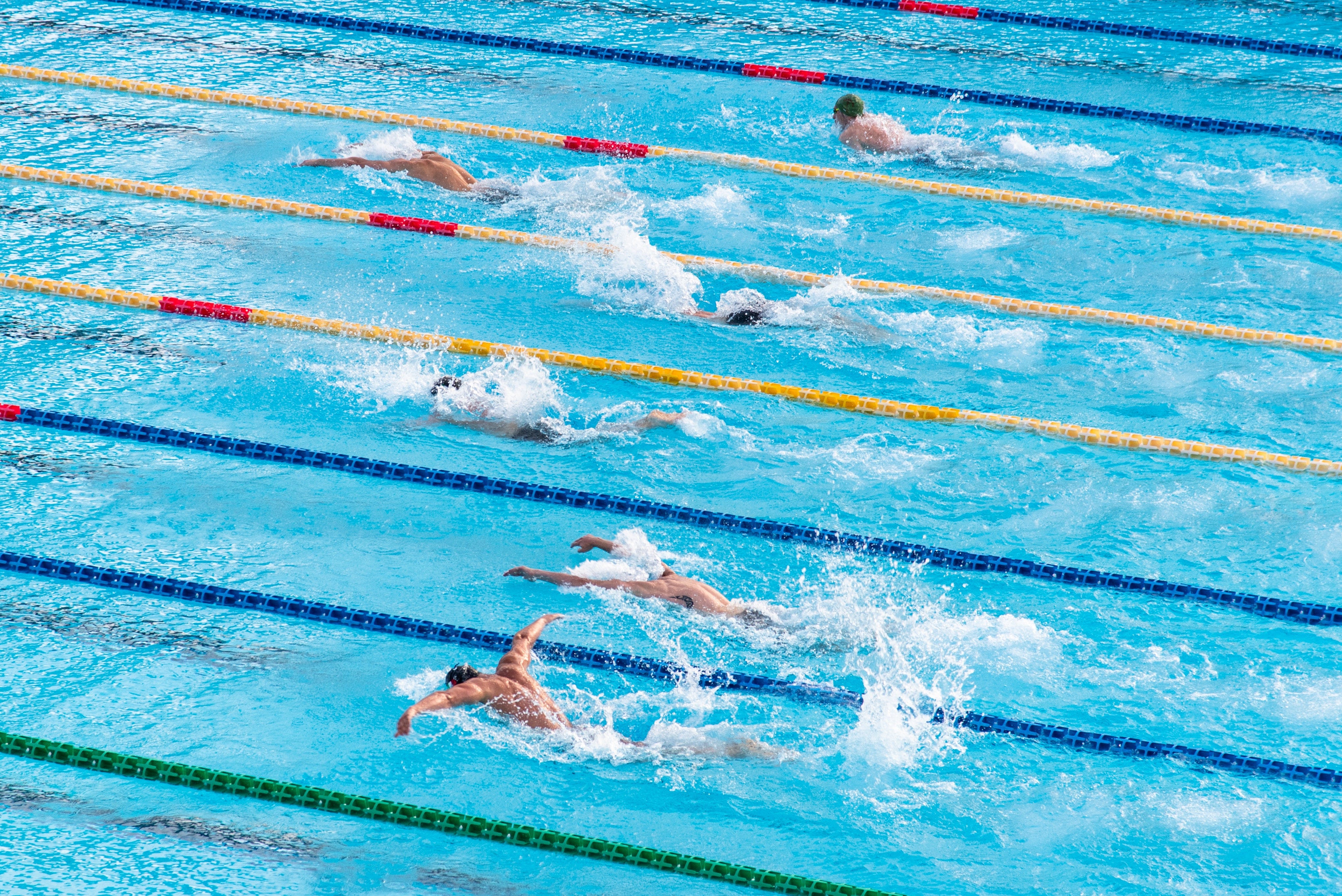 Swimming
In exchange for receiving an athletic scholarship, you commit to swim for your university's team. The national collegiate championships, organized by the NCAA and NAIA, are top-level competitions that produce World and Olympic champions every year.
Swimming Season
The season, during which university teams compete throughout the United States, runs from August through March. During the semester breaks (December and June through August) athletes may compete internationally for their home club or country. Most coaches are happy to support those athletes who wish to prepare and qualify for international competitions after the college season. It must be noted that most NCAA competitions are held in 25-yard pools (slightly less than 25 meters) and not all schools have an Olympic size pool available.
Practice
The daily training routine and competition planning are strongly dependent on the philosophy of the respective coach. It is important to discuss this in the preliminary talks with the coaches before deciding on a university. The fact is that training takes up a large part of everyday life and reaches almost professional proportions. Besides many hours in the pool, strength training, spinning and even yoga are part of the training program of many universities.
Requirements
Universities have a limited number of scholarships available for swimming and diving. Often more for female swimmers than male. The best chance of receiving a scholarship is for those who can earn the most points for the team at the various championships. In addition to fast times, coaches also emphasize good grades, leadership qualities and work ethic. Because of the size of most collegiate swimming teams (up to 30 each), most athletes receive only partial scholarships.
Of course, the requirements are higher at the best Swimming Universities; however, in general, the level of swimming is very high. For a detailed evaluation and comparison of your times, we recommend getting in contact with us.
Olympic champions who studied at an American university
Michael Phelps - University of Michigan
Katie Ledecky - Stanford University
Katinka Hosszu - University of Southern California
Ryan Murphy - University of California, Berkeley
Flavia Rigamonti - Southern Methodist University
Would you like to study at an American university with an athletic scholarship?
Contact us today for a non-binding evaluation of your chances!