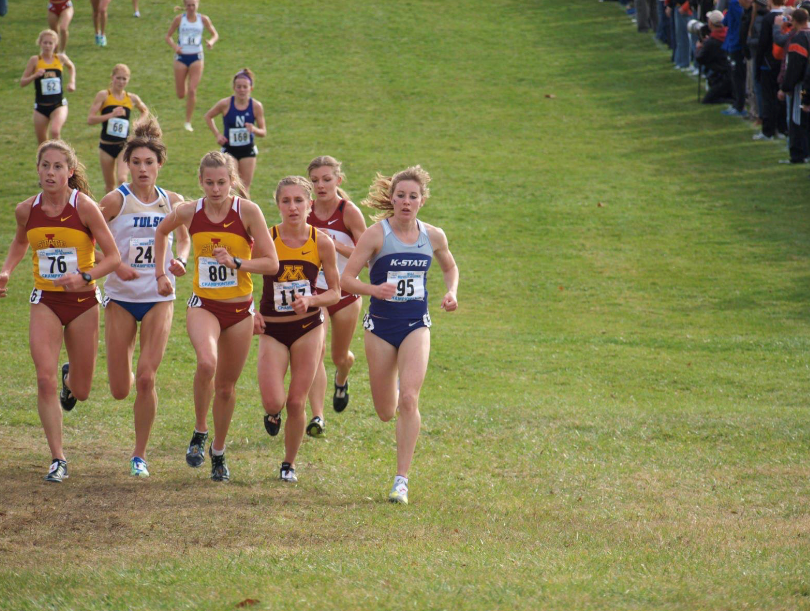 Martina, we have known you since a young age and your time with TV Unterstrasse in Zürich. Tell us how you ended up studying at Kansas State University on a sports scholarship?

I ran at the European U20-Cross Country Championships in Belgium in 2009 and was contacted by the coaches of a different university afterwards. But they were not really that interested after all. So I decided to contact some universities myself as I was now motivated to find a scholarship. But as my times were not that great at that time, I didn't even get an answer from most coaches. The only coach who really showed interest was the one from Kansas State. He offered me a place on the team, but without a scholarship. I accepted anyways and as my performances improved, I received a full scholarship after the first semester already.
You had a very successful time during those years, both at Kansas State University and on the Swiss national team. What were your highlights?

Definitely the 5th place at the U23 European Championship in Ostrava over 3000m Steeple and my Big 12 Conference title over 3000m Steeple. I also won a couple of Swiss national championships from 3000m Steeple to the half marathon.
Furthermore, I was regularly in the same races as Emma Coburn (World Champion over 3000m Steeple in 2017) and I also ran against Jenny Simpson (World Champion over 1500m in 2011). That's pretty cool when you can say you were in the same races as some of the big names.

What were your impressions of the day-to-day training and the level of running in college?

The training was really cool and the sport has a completely different significance in the United States. Most coaches have a good athletic education and take a lot of time for you. I also enjoyed the training with the team very much and it motivated me a lot. The level there is extremely competitive. It can be a bit difficult to find your way around at the beginning as there is a risk of overdoing it. In Switzerland I was still in the top 5 on a bad day and in college I was in the top 10 on a great day.

How did you feel about life in the United States? What were impressions of life in college?

Kansas is right in the middle of the country. The culture there is a little different than for example in the big cities. But for me it was just right. I got to know so many great people, Americans as well as other international students. I have definitely made friends for life. We went to football games together, also partied together from time to time or just spent a lazy Sunday together.
What advice would you give to young athletes who would like to go the same way?

Take your time to get used to the training. It can be a big change. Also, don't compare yourself to others too much. Especially at the beginning I wanted to train as much as my teammates, who were much faster than me. Unfortunately, this resulted in me getting injured. It is important to always listen to your own body.

Martina, we thank you very much for sharing your memories of your time in the US. We wish you continued success in sports and of course in your private life. We are looking forward to hearing about your next achievements and hope that we will continue to meet you at Swiss running competitions.