Sports Scholarships in the USA
UNISPORTS recruiting is an internationally networked sports agency based in Switzerland. It is our goal to guide young athletes on their way to a university degree in the USA by supporting them in a wide variety of ways.
We provide you with the opportunity to study at an American university while competitively playing the sport you love. We will be by your side before, during and after your college experience. On the field, off the field and in the classroom.
Our Services
UNISPORTS recruiting supports you from the application process through your studies up to your university degree. We will help you in the preparation of your dossier and obtain the best possible offers from different schools for you.
You will get the support that you need for a hassle free application to a university so that you can enjoy your college experience with an athletic scholarship.
We will go the extra mile to make sure that you get the best possible athletic scholarship while having a stay abroad that will be unique experience for everyone involved.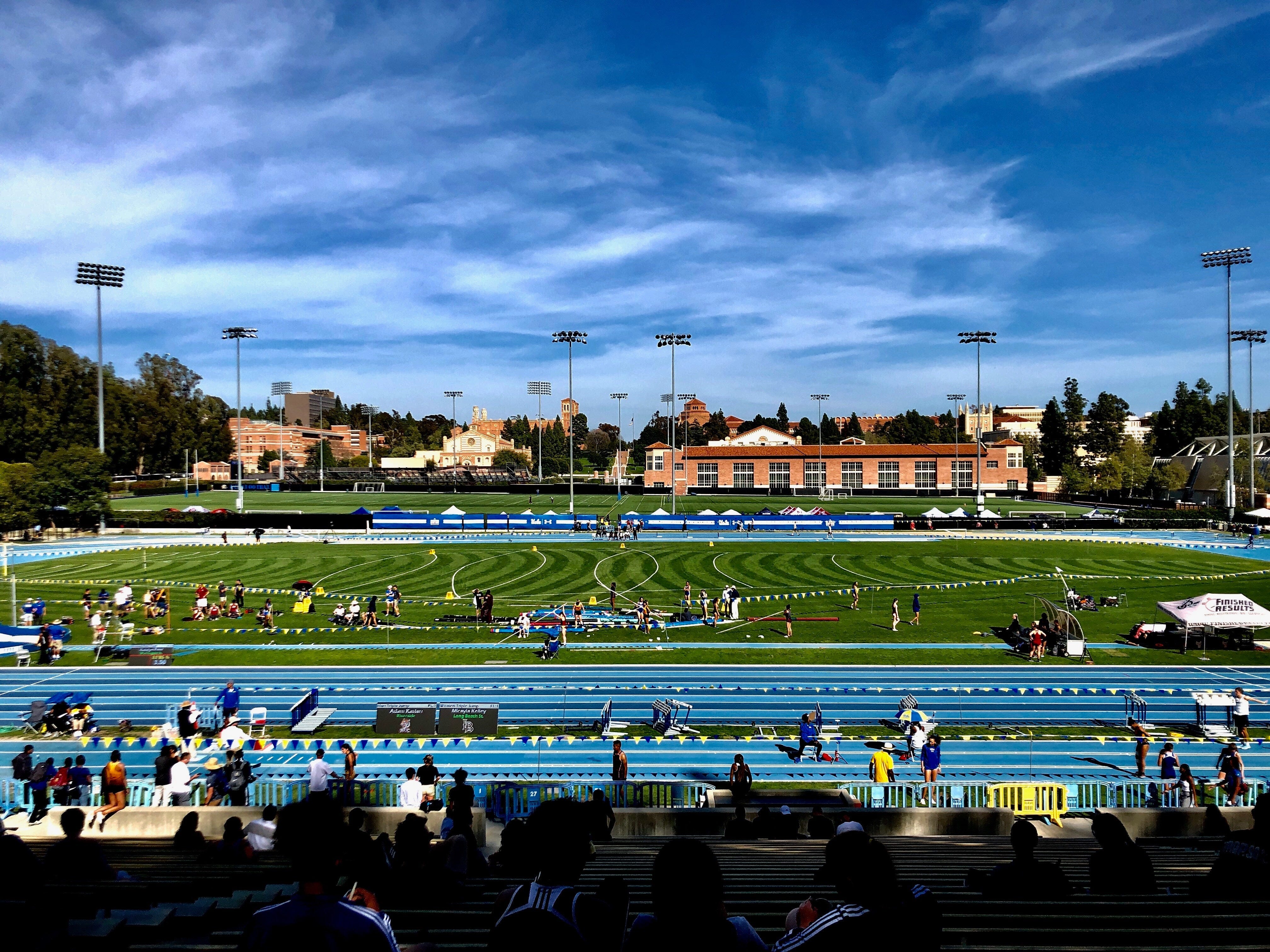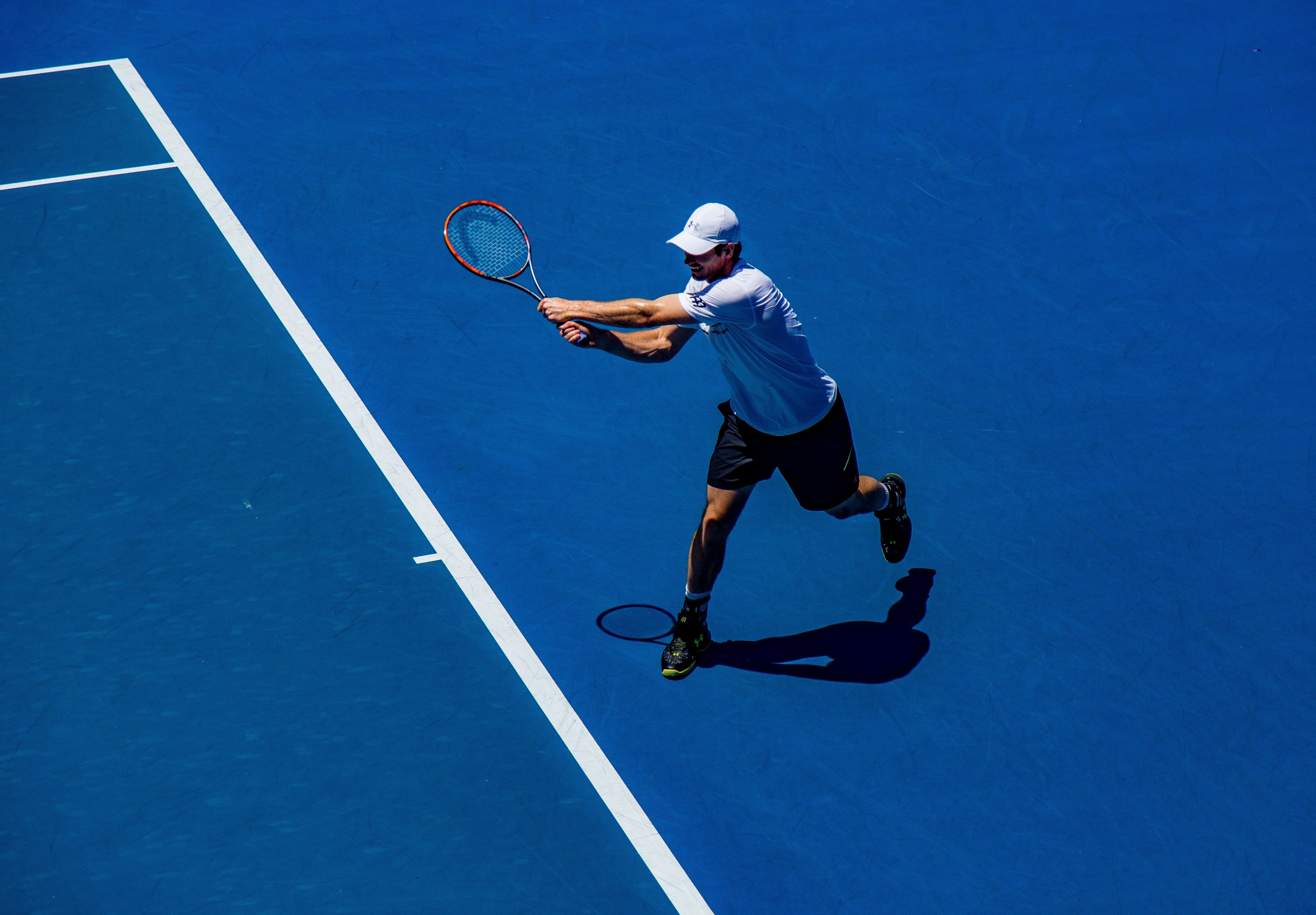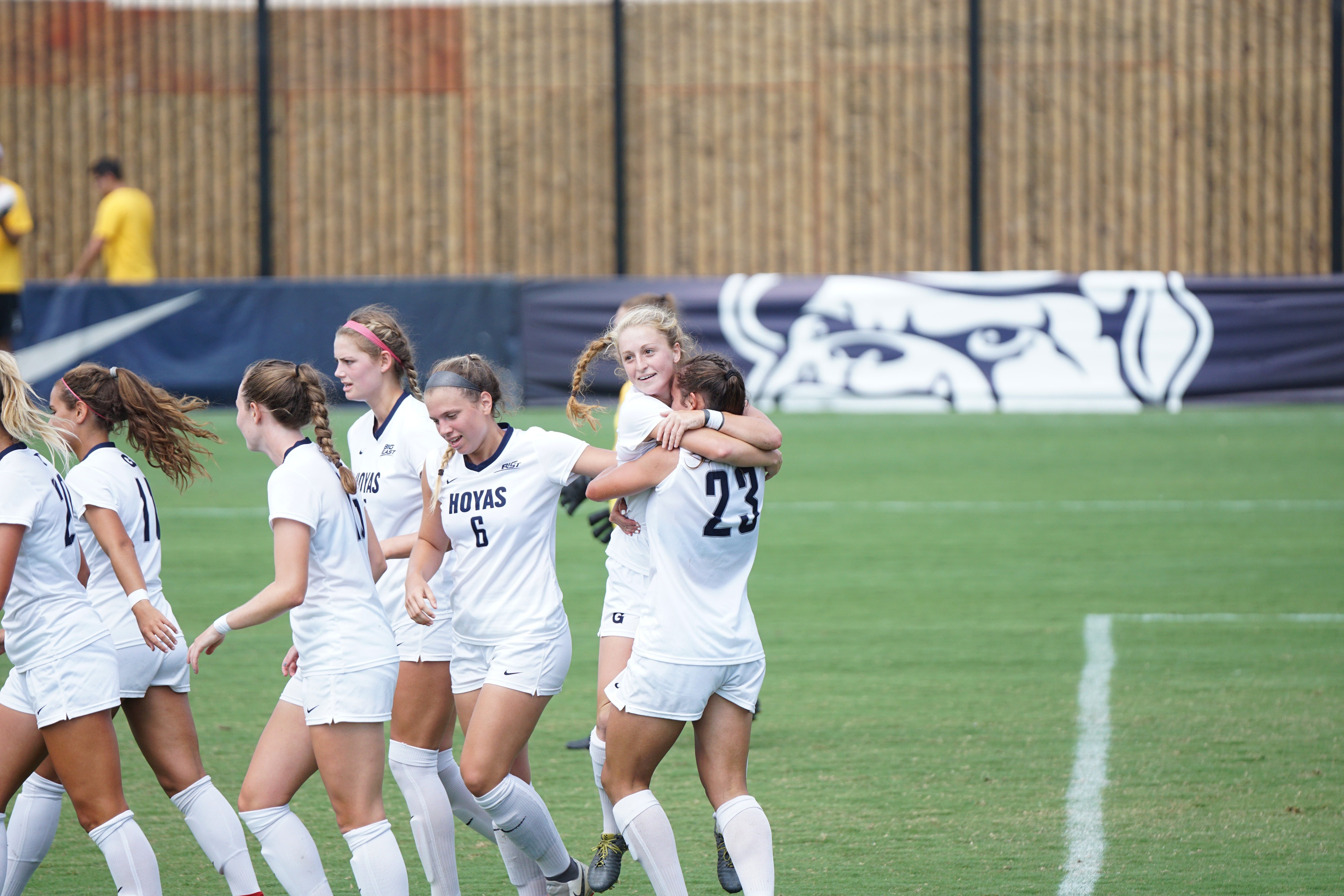 Find out if you are eligible for an athletic scholarship and take the next steps with us:

1. Contact us with your dream

2. Get a free assessment of your opportunities

3. Your player profile will be created

4. Pre-selected universities will be contacted

5. Your test preparation begins

6. We take care of the paperwork

7. Choose your school and commit yourself

8. Start your life at an american university

9. Ongoing support during your studies

10. Share your college experiences with us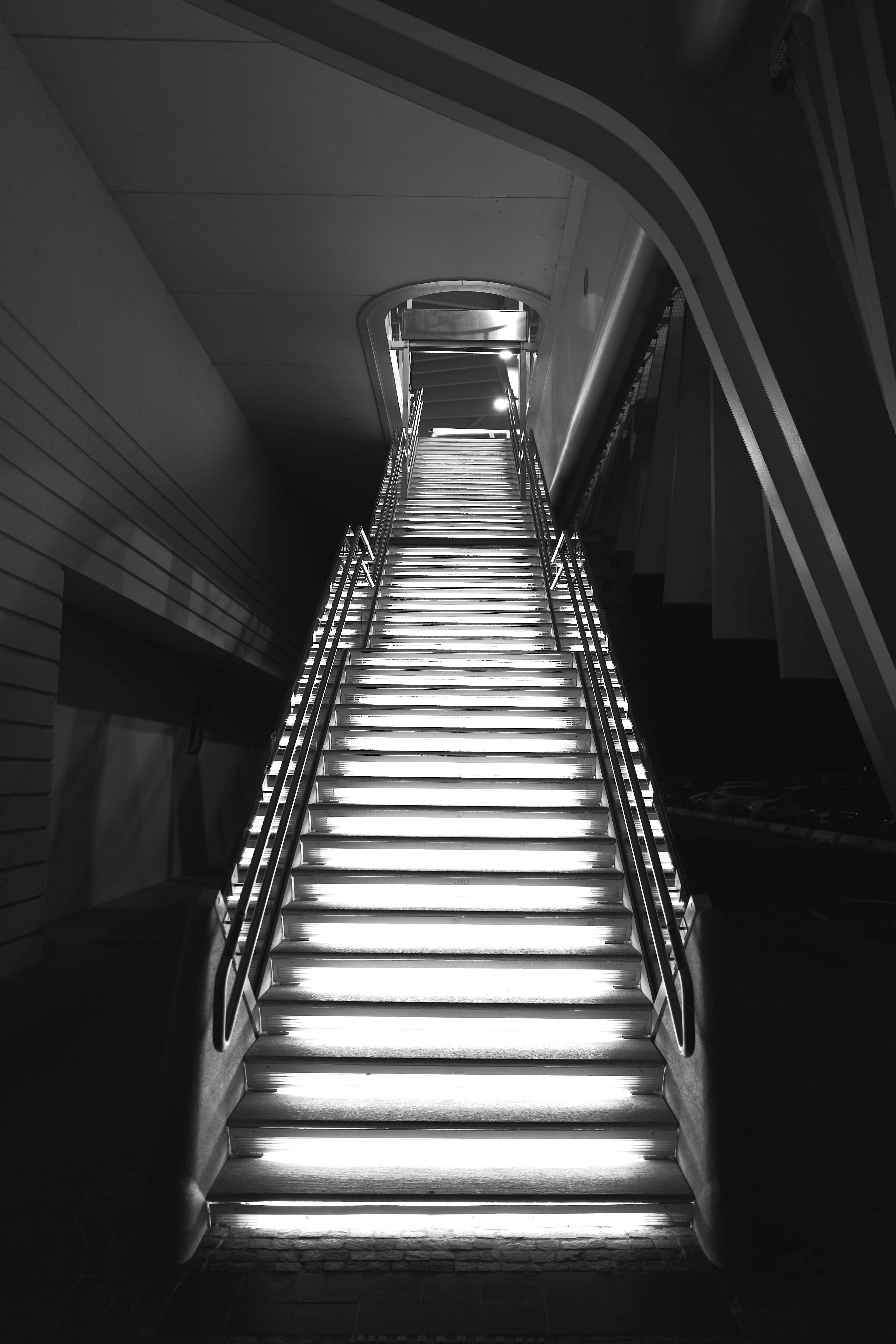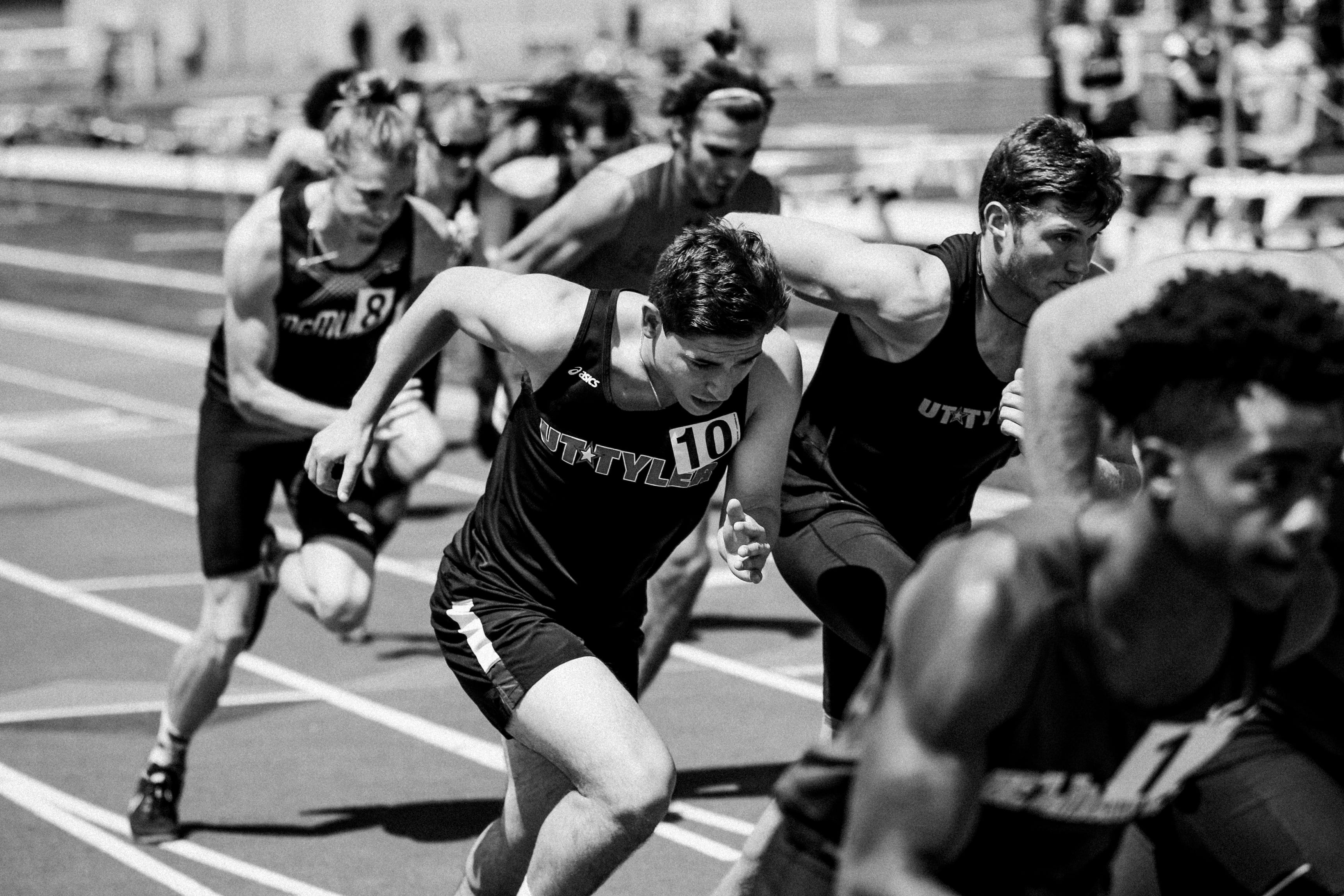 "It is a dream come true working with young athletes and helping them find individual solutions in order to achieve their academic and athletic goals"
Our Team
We are a young, dynamic team with a lot of passion for sports. We would like to pass on our experience of sports and study abroad to young athletes in order to enable them to study at an American university with the help of a sports scholarship. We all had great experiences abroad, which we would not want to miss today.
Ronia Hutterli
Ronia invested a lot of time and effort in tennis and thanks to her love for the Sport she was able to reach number 32 in the Swiss Tennis ranking. After graduating from sports high-school in Zurich, Switzerland, Ronia found the perfect solution and left Switzerland to continue play tennis as a student-athlete in the United States. Ronia played Division-1 Women's Tennis at Gardner-Webb University in North Carolina. Ronia not only improved her tennis skills and further grew the love for the sport but also found herself a family away from her home. She stayed for six years at Gardner-Webb University, finishing her Bachelor's and Master's degrees in marketing. She loves to go back on a regular basis to visit her former Tennis coach and teammates.

Experience: Sports Marketing, Brand Management, Events, Recruiting
Raphael Roduner
Sports in general and football in particular have always been steady companions of Raphael. He has been playing football since he was a teenager and had to realize how difficult it can be to reconcile study and training when starting his studies at the University of Zurich.
Raphael holds a Master's degree in business administration from the University of Zurich. During his studies he completed a semester abroad in California at San Diego State University. He also combined business and sports in his Bachelor's as well as his Master's thesis. Hence, he knows exactly what it takes to combine one's hobby with an education. For this reason, it is important for him to help young athletes and to make them aware of the possibility of sports scholarships.

Experience: Sports Marketing (Nike, IMG), Recruiting, Sports Management, Sales
Loris Hutterli
Loris was a multiple time Junior Swiss national champion and represented Switzerland at European Junior Championships and EYOF before being recruited to go to the United States, where he competed in Division-1 Track and Cross Country at Georgia State University between 2005 and 2010 and received All-Region and All-Conference honors. He went on to being a Volunteer Assistant Coach while receiving his MBA in 2011. He has since moved back to Zurich to pursue a career in Financial Services but keeps in good contact with old teammates and coaches. He absolutely loved having the opportunity to play sports at a high level and compete all over the United States all while being at university.

Experience: Management Consulting, Financial Services, Banking
Yanick Mandl
Yanick was able to establish himself as a National League B player with a top 50 Swiss men's tennis ranking. As an NCAA Division-1 athlete at the University of Louisiana, Yanick then found the ideal environment for his next challenges. In addition to receiving All-Louisiana honors for his individual achievements as a Ragin Cajun, Yanick was able to lead the team as the captain to a national NCAA ranking. During his time in the United States, Yanick became familiar with the perks of living in the South while graduating with a Bachelor's and an MBA degree. As a Certified Sports Manager, Yanick is now looking to pass on his experience to younger generations and help talented athletes to find the right balance between academic education and athletic excellence.

Experience: Certified Sports Manager, Management Consulting, Sales
Sport Scholarships in America
An athletic scholarship provides financial support for young, talented athletes. This gives them the opportunity to receive a first-class education while further developing their athletic skills.
What are the benefits?
Studying abroad can be frightening and very expensive. With the help of an athletic scholarship, talented athletes can fulfil their dreams of getting a great education, while competing on a very high athletic level. An athletic scholarship can cover up to a 100% of the university tuition.
What are the challenges?
Receiving a sportscholarship is very limited, since playing for a university team is a big dream of high school students. There are only around 2% of students at American universities that are getting financial support through an athletic scholarship. The application process is therefore very strict and can be confusing. It takes a lot of time and knowledge to keep an overview of the different tasks, while trying to get the highest possible scholarship you deserve.
Why study in America?
Academic Advantages:
Learn to speak and write English fluently
The combination of academics and athletics at the highest level is unique to the United States
Choose the degree that suits you best and obtain a prestigious international degree
Make your first international experience and get to know a different culture
Establish an international network on and off campus
Work out first-class job prospects for your future
Why play college sports?
Athletic Advantages:
You are part of a highly competitive sports team
Travel and compete with your team all over the United States
Benefit from first-class training facilities and professional coaching
Very good medical care is at your disposal
Improve your athletic level and achieve top performances
Experience the enthusiasm for college sports and be part of a community that will accompany you for the rest of your life
Which sports can you compete in with athletic scholarships?
Athletic scholarships are available for a variety of sports. Here you will find details on some popular sports offered by American universities. Contact us with questions about these, as well as other disciplines. Generally, it is possible for any young athlete to receive a scholarship for a US college who meets the existing athletic and academic requirements.
General information on practice schedules & scholarships
Daily training and competition planning are of course strongly dependent on the philosophy of the respective college coach. It is important to discuss the training philosophy and scope in the preliminary talks with the coaches before deciding on a university. The fact is, however, that training takes up a large part of everyday life and reaches almost professional proportions.
Athletic scholarships are usually awarded for one year and not for the full duration of studies. This is favorable for the athlete in that he does not have to commit himself for four years and can change universities or return to his home country if necessary. At the same time, however, this also means that if the performance or commitment is not right, the scholarship is not always extended. However, coaches are not interested in signing new athletes every year, but rather prefer to build them up over several years.
Costs to study in the United States
The average recurring cost per academic year without a scholarship is approximately $40,000. An athletic scholarship can cover most of these costs, depending on the initial situation.
One-time Application Fees $1'000
Our Service Packages
We offer our services in service packages so that we meet the different needs.
Choose the service package that suits you best.
Support
We evaluate your chances for an athletic scholarship, give you an overview of the immediate next steps in a personal meeting and assist you with all your questions during the application process.
Bronze
We create your player profile and contact the universities with your dossier. The communication with the coaches is handled by us and we support you in the full application process. Our analysis of the offers will help you to choose the right university.
Silver
In addition to the services already mentioned, we take over the entire application process for you. You don't have to worry about formal registrations and applications nor about the resulting costs. We make sure that the application deadlines are monitored and met accordingly.
Gold
Besides the previously mentioned services, we also support you in the academic preparation for the upcoming tests and translate your documents & certificates. During your studies in the United States, we will assist you with any questions you might have or be of help in case of a potential university transfer.
Service Package Comparison
The scope of our services varies according to the service package selected. The following comparison gives you an overview of the scope of services per service package.
Interviews
We believe that the truth is best told by real life stories. Therefore, in this segment, we introduce you to a variety of athletes that talk about their time in the United States.
Inhalte von Google Maps werden aufgrund deiner aktuellen Cookie-Einstellungen nicht angezeigt. Klicke auf "Zustimmen & anzeigen", um zuzustimmen, dass die erforderlichen Daten an Google Maps weitergeleitet werden, und den Inhalt anzusehen. Mehr dazu erfährst du in unserer Datenschutz. Du kannst deine Zustimmung jederzeit widerrufen. Gehe dazu einfach in deine eigenen Cookie-Einstellungen.
Zustimmen & anzeigen